The Genelec 8260A was in production between 2010 and 2019. It was replaced by the 8361A model.
Combining the unmatched detail and clarity of Genelec's three-way, coaxial design with tremendous SPL and the innovation of Smart Active Monitoring, the 8260A has been an icon of the modern studio since it was launched.
The tri-amplified monitor employs a range of Genelec technologies to exceed the expectations of even the most demanding facilities. The ground-breaking Minimum Diffraction Coaxial (MDC™) driver and advanced Directivity Control Waveguide (DCW™) technology work in tandem to provide accurate imaging with outstanding clarity and definition to reveal inner details of your mix. Meanwhile, the world's most advanced and adaptable monitoring technology is available in the shape of Smart Active Monitoring (SAM™). Genelec Loudspeaker Manager (GLM™) software allows for the fine adjustment of all monitor settings, while AutoCal™ compensates for detrimental room influences to perfectly calibrate your set-up for your listening environment.
A trusted icon of modern mixing, the 8260A can be found in mid-sized to large mixing rooms and broadcast facilities all over the globe.
Technical specifications
Woofer 10 inch + Coaxial Midrange/Tweeter MDC™5 / ¾ inch, coaxial + DCW™
Woofer 150 W + Midrange 120 W + Tweeter 120 W
H 593 x W 357 x D 347 mm, 23 3/8 x 14 1/16 x 13 5/8 inch, with Iso-Pod™
1 x XLR analog input, 1 x input / 1 x output XLR digital AES/EBU, 2 x RJ45 control network
Reviews
Analytic wird Genuss · Hörerlebnis Magazin, June 2014 (DE)
Tekniikan Maailma, March 2012 (FI)
Studio Magazin, February 2010 (DE)
Visio, March 2010 (FI)
Hifimaailma, March 2010 (FI)
Sound & Recording, April 2010 (DE)
Bonedo, May 2010 (DE)
Music Tech Magazine issue 87, May 2010 (GB)
Pro Audio Review, August 2010 (US)
Audio Media, September 2010 (GB)
Amazona.de, September 2010 (DE)
Monitor, October 2010 (SE)
Mix Magazine, October 2010 (US)
Musikermagasinet, December 2010 (SE)
Lyd & Bilde, December 2010 (NO)
Bild & Ljud, December 2010 (SE)
Sound On Sound, January 2011 (GB)
Stereoplay, July 2011 (DE)
Videos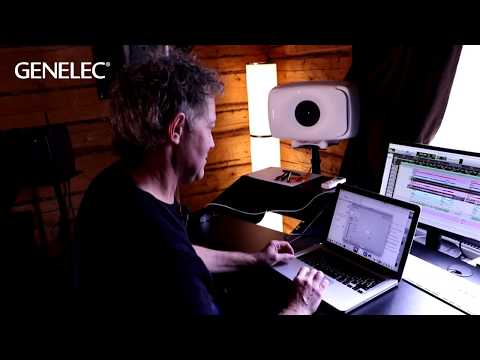 Frustrated that your material doesn't sound so great on other systems? See how GLM software calibrates Genelec SAM monitors to get the most out of your room - ensuring that your mixes translate perfectly.
Awards
8260A - Gear of the Year by Audio Media 2010 - Outstanding & innovative product released
8260A - Mix Magazine's Top-20 hits of AES 2009 Show
8260A - Musik Messe International Press Award (MIPA) 2011 - Best Studio Monitor
8260A - PAR Excellence Award 2009
8260A - Resolution Award 2010 - The Winner of Monitoring category
8260A - TEC (Technical Excellence & Creativity) Award 2010 - Studio Monitor Technology