The Genelec 1238CF was in production between 2011 and 2017.
Recalling the popularity of the 1038CF but with the addition of the most advanced and adaptable monitoring technology available, the 1238CF has rapidly established itself as a worthy successor to its forebear.
The 1238CF boasts an integrated rear-panel amplifier and is intended to be used with an accompanying, complimentary subwoofer. Inside the sturdy, flush-mountable enclosure are double 8 inch woofers plus a 5 inch midrange driver and 1 inch metal dome tweeter, while the same large Directivity Control Waveguide (DCW™) of the 1038CF delivers the directivity of a much larger enclosure. The power of Smart Active Monitoring (SAM™) then opens a new suite of features. Genelec Loudspeaker Manager (GLM™) software allows for the fine adjustment of up to 30 individual Smart monitors and Smart subwoofers to facilitate any multi-channel audio set-up, while AutoCal™ compensates for detrimental room influences and perfectly calibrates your set-up for your listening environment.
Ideal for recording studios, film and video post-production facilities, broadcasters and mastering suites, the 1238CF is the ideal blend of contemporary technology and classic design.
Technical specifications
Woofers 2 x 8 inch + Midrange 5 inch + Tweeter 1 inch, metal dome + DCW™
Woofer 150 W + Midrange 120 W + Tweeter 120 W
H 610 x W 470 x D 257 mm, 24 x 18 1/2 x 10 1/8 inch
42 kg / 93 lb (amplifier integrated in enclosure)
1 x XLR analog input, 1 x input / 1 x output XLR digital AES/EBU, 2 x RJ45 control network
Reviews
Sound & Recording, April 2011 (DE)
Videos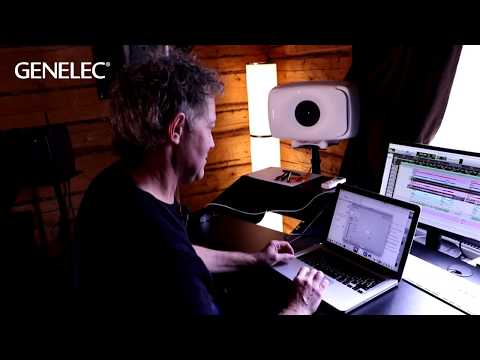 Frustrated that your material doesn't sound so great on other systems? See how GLM software calibrates Genelec SAM monitors to get the most out of your room - ensuring that your mixes translate perfectly.
Awards
1238CF - API Award 2011 - Best New Product
1238CF - TEC (Technical Excellence & Creativity) Award 2011 - Studio Monitor Technology