The classic 1032 is now a fully-fledged SAM monitor with even higher SPL capability.
The 1032C is a high SPL, small footprint, two-way nearfield monitor that fuses the soffit-mountable, classic styling of the iconic 1000 series with a host of new Genelec developments.

 

Retaining the same drivers and all the much-loved audio characteristics of the previous versions, the 1032C is upgraded with the latest SAM technology. Digital I/O has also been added, a universal power supply and powerful Class D amplification; enabling 1032C to produce even higher SPL and low frequency extension compared to its already powerful predecessors.

 

Earlier versions of the 1032 came with rear panel DIP switches to allow the response adjustments which should always be performed when positioning a reference monitor in a room. The 1032C still offers these DIP switches, but adds the option of tailoring the response even more precisely using Genelec's cutting-edge GLM software application, which runs on Mac or PC. GLM also adds the possibility of building monitoring systems of any size using a variety of SAM models; and to mute, solo and switch between monitors when using the system. As a latest generation SAM device, the 1032C also includes features such as delay alignment, video compensation delay, and level calibration, along with input sensing for automatic power saving and wake up (ISS).

 

The 1032C is the perfect choice for those working in high-end music production, post production and broadcast.
Technical specifications
± 2.5 dB (40 Hz - 20 kHz)
Woofer 10 inch + Tweeter 1 inch metal dome + DCW™
Woofer 250 W + Tweeter 150 W
H 495 x W 320 x D 290 mm, 19 1/2 x 12 5/8 x 11 7/16 inch
1 x XLR analog input, 1 x input / 1 x output XLR digital AES/EBU, 2 x RJ45 control network
Videos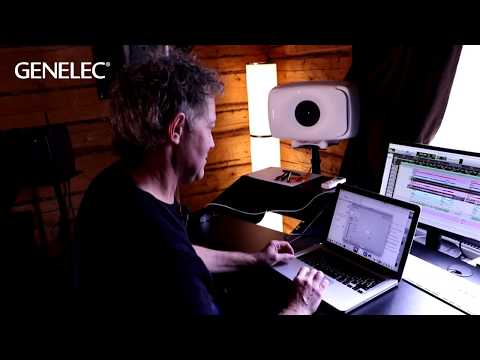 Frustrated that your material doesn't sound so great on other systems? See how GLM software calibrates Genelec SAM monitors to get the most out of your room - ensuring that your mixes translate perfectly.
Awards
8430A IP - TEC (Technical Excellence & Creativity Award) 2017 for Outstanding Technical Achievement in the Studio Monitor Technology category