The Genelec G Three active speaker gives a whole new meaning to compact sized active speaker.
Design and performance have made the G Three extremely popular, in all respects, among people who are looking for an unobtrusive active speaker design with high performance. Thanks to its versatile response adjustments the Genelec G Three can easily be placed in acoustically challenging environments.
Even if the low frequency performance of the G Three is astounding, it can easily be complemented with an F Series subwoofer to reproduce extremely low frequencies. The Genelec F Two is recommended in stereo systems, for example.
This G Three (B) model is an upgrade to the previous version G Three (A).
Technical specifications
± 2.5 dB (54 Hz - 20 kHz)
Woofer 5 in + Tweeter 3/4 in metal dome + DCW™
Woofer 50 W + Tweeter 50 W (both Class D)
H 299 x W 189 x D 178 mm, 11 1/4 x 7 7/16 x 7 inch, with Iso-Pod™
1 x RCA analog input, 1 x XLR analog input
Videos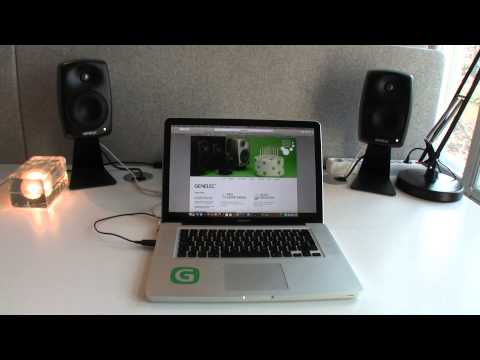 Useful tips how to set tone controls when placing the speakers close to wall, corner, on the table etc.