Work where you need to, how you want to. With the 8010A, Genelec's renowned accuracy and reliability comes in a monitor so compact it was made for the road.
No matter where you need to mix, Genelec 8010A active monitors will make themselves at home with an outstanding combination of compact dimensions, accurate reproduction and powerful SPL.
Designed for simplicity, the 8010A is as comfortable in a hotel room, a broadcast van or a small studio, with dedicated mounting accessories for each application. Each active monitor comprises balanced XLR inputs, a 3 inch woofer, a 3/4 inch tweeter and two efficient Class D power amplifiers. Genelec Intelligent Signal Sensing (ISS™) circuitry is also included, ensuring that when your system is not in use, your monitors switch into an environmentally friendly, power-saving stand-by mode. Wherever you work, the 8010A is your ideal travelling companion.
Technical specifications
± 2.5 dB (74 Hz - 20 kHz)
Woofer 3 inch + Tweeter 3/4 inch metal dome + DCW™
Woofer 25 W + Tweeter 25 W
H 195 x W 121 x D 115 mm 7 11/16 x 4 3/4 x 4 1/2 inch, with Iso-Pod™
Videos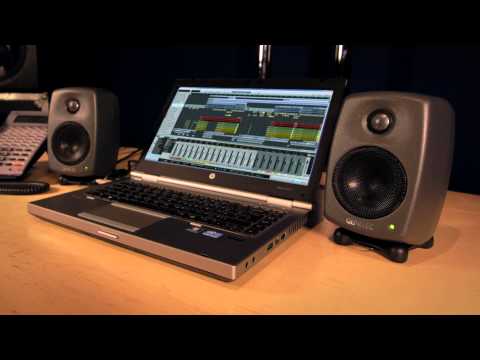 Genelec proudly presents 8010 studio monitor: the new, smallest members of the 8000 Series. This addition widens the Genelec portfolio by adding an extremely compact monitor capable of accurate sound reproduction.
Awards
8000 Series - MIPA Award 2005 - Best Studio Monitor (Nearfield)
8010 - Future Music Gear of the Year 2014 Award
8010 - MusicTech Gear of the Year 2014 Award - Best Monitor
8010 - TEC (Technical Excellence & Creativity) Award 2015 - Studio Monitor Technology