In the 8430A IP, Genelec invites you to meet the future in a compact monitor equipped for the most modern of workflows.
With Smart Active Monitoring (SAM™), Genelec created the most advanced and adaptable monitoring system available today. Now, with the 8430A IP monitor, Genelec has opened the door to audio-over-IP (AoIP) workflows.
A world first, the 8430A IP is based on the Ravenna IP protocol, with full AES67 support for ultimate compatibility. It is also a fully-fledged member of the SAM family, working with Genelec Loudspeaker Manager (GLM™) to allow for the fine adjustment of all monitor settings, while AutoCal™ compensates for detrimental room influences to perfectly calibrate your IP-based monitoring set-up for your listening environment. Perhaps most importantly, the 8430A IP is instantly recognisable as a Genelec monitor, with features including the Minimum Diffraction Enclosure (MDE™) for colour-free accuracy, a flow optimised reflex port, and the Directivity Control Waveguide (DCW™) for on- and off-axis precision.
A pioneering product for a fast-evolving audio world, the 8430A blends ground-breaking connectivity with adaptability and a performance you can rely on.
Download the latest AoIP module firmware:
Technical specifications
± 1.5 dB (58 Hz - 20 kHz)
Woofer 5 inch + Tweeter 3/4 inch metal dome + DCW™
Woofer 50 W + Tweeter 50 W
H 299 x W 189 x D 178 mm, 11 7/8 x 7 1/2 x 7 1/16 inch, with Iso-Pod™
1 x XLR analog input, 1 x RJ45 (etherCON compatible) for AES67, 2 x RJ45 GLM control network
Videos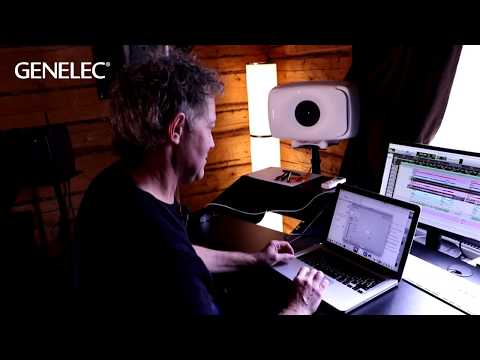 Frustrated that your material doesn't sound so great on other systems? See how GLM software calibrates Genelec SAM monitors to get the most out of your room - ensuring that your mixes translate perfectly.
Awards
8430A IP - TEC (Technical Excellence & Creativity Award) 2017 for Outstanding Technical Achievement in the Studio Monitor Technology category