The power and accuracy of the sound that the Genelec 4010A installation speaker provides will leave you amazed.
The Genelec 4010A is very compact and unobtrusive system which will surprise many with its unbelievable performance and beautiful design. Its Minimum Diffraction Enclosure (MDE™) is made of die-cast aluminium and shaped to reduce edge diffraction. With a well-controlled directivity pattern which minimises sound reflections from nearby surfaces, this outstanding system is ideal for indoor installations in acoustically challenging environments.
To ensure high quality installation, the Genelec 4010A is extremely reliable, both mechanically and sonically with audio connection made easy thanks to its 3-pin Phoenix-type connector.
 Designer Tools and CAD Simulation
Every building design and specification process is today done in conjunction with CAD/BIM software. The advantage of BIM software is that it enables evaluation and specification as early in the process as possible. BIM objects assist the designer/engineers in their work in a way that they become an integrated part of the BIM model (product model). Today CAD symbols are replaced by BIM objects. BIM objects still carry 2D and 3D presentations like a CAD symbol would, but they also carry so much more. BIM object products are visible in every drawing, visualisation and even bill of materials can be extracted from the BIM systems using ArchiCAD or Revit software.
To download Genelec 4000 Series BIM objects, click here
---
ArchiCAD Video
Google Sketchup Video
Technical specifications
± 2.5 dB (74 Hz - 20 kHz)
3 inch Woofer + 3/4 inch Tweeter
Woofer 25 W + Tweeter 25 W
H 181 x W 121 x D 115 mm, 7 1/8 x 4 3/4 x 4 1/2 inch
Videos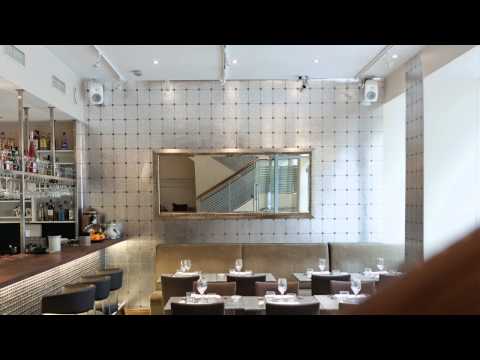 Genelec 4000-series installation speakers.