Lift the accuracy of your audio monitoring to a new level with the 8340A's enhanced power, pin-point accuracy and advanced Smart Active Monitoring™.
The Genelec 8340A has quickly established itself as the trusted monitoring choice of facilities worldwide. Boasting a 6 1/2 inch woofer plus Genelec's most efficient Class-D amplification to date, the two-way, Class D bi-amplified monitor represents a finely balanced union of acoustic expertise and SAM™ innovation.
At the heart of the system is an acoustic design shaped by decades of innovation and expertise. Capable of supporting extremely high sound pressure levels, the 8340A features a reflex port design for low-frequency enhancement, plus the colour-free accuracy of the Minimum Diffraction Enclosure (MDE™), and on- and off-axis precision thanks to the Directivity Control Waveguide (DCW™). All this is coupled to the versatility of SAM. Genelec Loudspeaker Manager (GLM™) software allows for the fine adjustment of all monitor settings, while AutoCal™ compensates for detrimental room influences to perfectly calibrate your set-up for your listening environment, no matter if you work in simple stereo or ambitious immersive audio.
The result is the most advanced adaptable monitoring solution available, ideal for all applications including recording studios, post-production houses, digital edit suites, radio, TV and outside broadcasting.
Technical specifications
± 1.5 dB (44 Hz - 20 kHz)
Woofer 6 1/2 inch + Tweeter 3/4 inch, metal dome + DCW™
Woofer 150 W + Tweeter 150 W (All Class D)
H 365 x W 237 x D 223 mm, 14 3/8 x 9 3/8 x 8 13/16 inch, with Iso-Pod™
1 x XLR analog input, 1 x input / 1 x output XLR digital AES/EBU, 2 x RJ45 control network
Videos
Next Steps for Genelec SAM Systems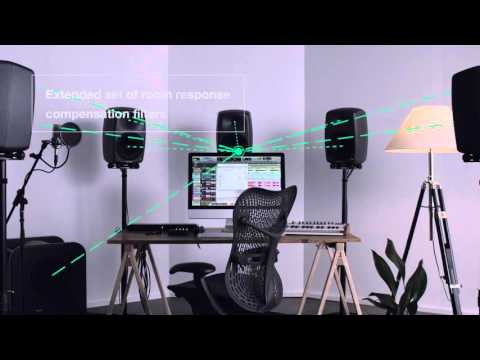 Expanding today's range of most advanced and flexible monitoring solutions, Genelec introduce the new generation, high resolution 8340 and 8350 Smart monitors and 7360 and 7370 Smart subwoofers for all analogue and digital audio applications. In addition, the 9301 AES/EBU Multichannel interface allows the use of 7.1 digital audio sources with new Smart subwoofers.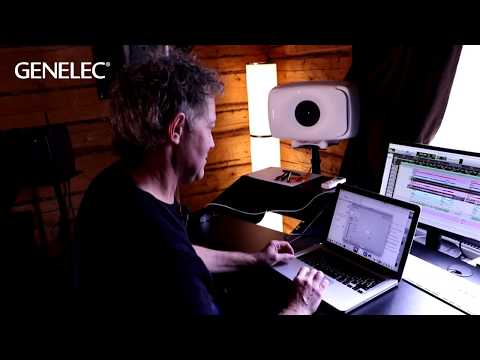 Frustrated that your material doesn't sound so great on other systems? See how GLM software calibrates Genelec SAM monitors to get the most out of your room - ensuring that your mixes translate perfectly.
Awards
8340A - Future Music's Best Monitor Award 2017
8340A - PIPA (Prolight + Sound International Press Award) 2017 - Studio Monitor category