High headroom three-way with unbelievable imaging. The ultimate point source monitor.
For applications calling for extraordinary imaging, extended frequency response, short to medium listening distance or long, fatigue-free working hours, The Ones - 8331, 8341 and 8351 - are in an elite league of their own. All being ultimate point source monitors, they combine a number of unique Genelec innovations with sustainable manufacturing, but without a single compromise on sound.
The Ones not only promote faster and more consistent production decision making, but also longer listening time than traditional loudspeakers, because unnatural imaging, a main contributor to listener fatigue, is minimized. Dispersion is controlled over an unusually wide frequency range thanks to the large integrated waveguide (DCW™) with the hidden dual woofers; and orientation may be either horizontal or vertical. Their looks are striking too, either way you turn them.
Once you have heard The Ones, a difficult decision will remain: Which size to choose. 8341 packs an abundance of performance and power into a compact enclosure, but beautiful sound and high exposure can be a dangerous combination. Please be careful with your ears and utilize 8341's mighty power for headroom, rather than elevating the average listening level.
With the latest SAM technology included, 8341 always makes the best of the room and monitor placement. Use the Genelec GLM application and its auto-calibration function, based on experience from thousands of studios around the world, to compensate for detrimental room influence and delay, regardless if you work in mono, stereo or immersive formats.
Also available:
Technical specifications
± 1.5 dB (45 Hz - 20 kHz)
2x Oval Woofers 6 5/8 x 3 1/2 inch + Coaxial Midrange/Tweeter MDC™ 3 ½ / 3/4 inch + DCW™
Woofer 250 W + Midrange 150 W + Tweeter 150 W
H 370 x W 237 x D 243 mm, 14 9/16 x 9 3/8 x 9 1/2 inch, with Iso-Pod™
1 x XLR analog input, 1 x XLR digital AES/EBU input , 1 x XLR digital AES/EBU output, 2 x RJ45 control network
Videos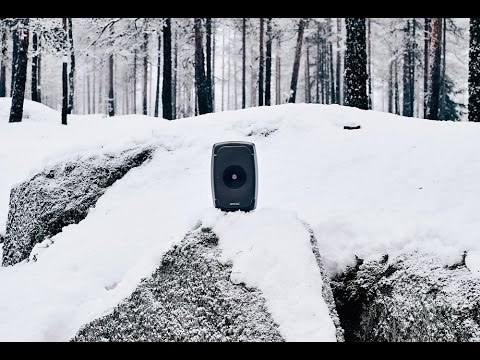 Our journey begins with inspiration from our users around the world. That inspiration found its way to Ilpo Martikainen's notebook, and now we're finally here.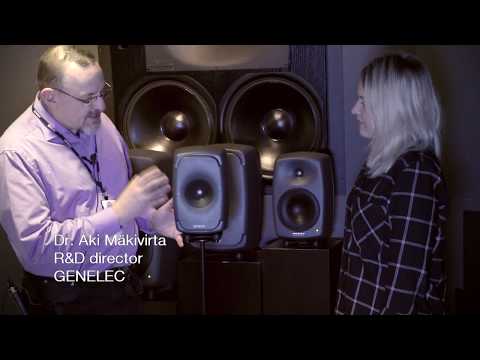 In this video we find out what the motivation was for creating Ultimate Point Source monitors, what benefits they offer, and what sets The Ones apart from every other studio loudspeaker that has gone before.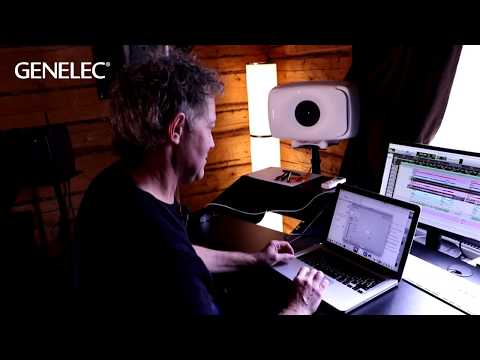 Frustrated that your material doesn't sound so great on other systems? See how GLM software calibrates Genelec SAM monitors to get the most out of your room - ensuring that your mixes translate perfectly.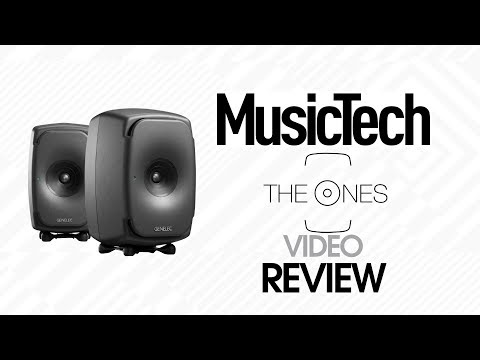 Awards
8341 - Resolution Awards 2018 - Monitoring
The Ones - Beijing International Music & Hi-Fi Show 2017 - Most Influential Product
The Ones - Hispasonic - Producto del Año 2017
The Ones - IFTT C&C Award 2017 (International Film and Television Technology Creative & Craft Award) - China Society of Motion Picture and Television Engineers (CSMPTE)
The Ones - MusicTech Gear of the Year 2017 - Product of the Year
The Ones - MusicTech Gear of the Year 2017 - The Best Monitors
The Ones - SOS Awards 2018 - Highly Commended
The Ones - Super AV Award - Outstanding Overall Performance Awards 2017
The Ones - TEC (Technical Excellence & Creativity) Award 2018 - Studio Monitor Technology