Shaped by decades of engineering expertise plus all the tools of Smart Active Monitoring (SAM™), the 1238AC is a centre channel worthy of the best.
It's no wonder that the 1238AC has been warmly greeted as the companion to the 1238A. Crafted to the same exacting standards plus loaded with all of the feature of Smart Active Monitoring (SAM™), the tri-amplified, double 10 inch design (plus 5 inch midrange and 1 inch tweeter) is ideally suited to multi-channel applications where space is limited around the video monitor or the viewing window.
The 1238AC is powerful but focused – the large Directivity Control Waveguide (DCW™) ensures precise on- and off-axis imaging even in challenging acoustic environments. Engineering then meets cutting-edge sophistication with the addition of Smart Active Monitoring (SAM™). AutoCal™ compensates for detrimental room influences to optimise your set-up for your listening environment, while Genelec Loudspeaker Manager (GLM™) software allows for the fine adjustment of up to 30 individual Smart monitors and Smart subwoofers to facilitate any multi-channel audio set-up. No matter whether it's found in a recording studio, a post stage or a broadcasting hub, the 1238AC centre channel is the perfect partner for the 1238A.
Technical specifications
± 2.5 dB (35 Hz - 20 kHz)
Woofer 2x10 inch + Midrange 5 inch + Tweeter 1 inch, metal dome + DCW™
Woofer 500 W + Midrange 250 W + Tweeter 200 W
H 350 x W 950 x D 453 mm, 13 3/4 x 37 3/8 x 17 7/8 inch
Enclosure: 60 kg / 130 lb + RAM-L: 6 kg / 13 lb
1 x XLR analog input, 1 x input / 1 x output XLR digital AES/EBU, 2 x RJ45 control network
Videos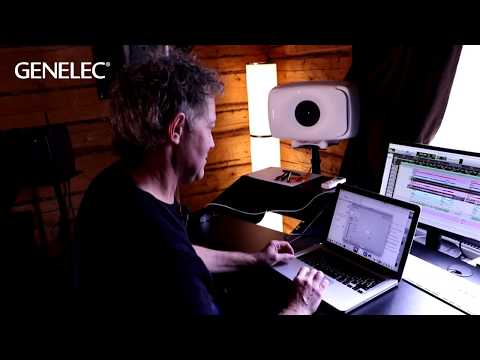 Frustrated that your material doesn't sound so great on other systems? See how GLM software calibrates Genelec SAM monitors to get the most out of your room - ensuring that your mixes translate perfectly.